Can you imagine living in an industrial warehouse in the future? In this Renta Corporación Insights article we analyze the current situation in the real estate sector to talk about an increasingly recurring trend: real estate recycling.
For a long time, environmental protection regulations have prohibited the industrial use of warehouses in the middle of the city. For this reason, over time, industrial activity has been leaving the urban center of cities to move to the periphery. As a consequence, there is a large number of obsolete warehouses located in old industrial centers that are now integrated into the city.
As this article in El País shows, an increasing number of architects wants to show that these warehouses continue to be useful to society. Do you want to know more about this trend that is gaining more and more relevance?
Transform an industrial warehouse into a home with all the comforts
Facing the problem of lack of land available for new construction in cities, these warehouses that have become obsolete end up being demolished to build residential buildings.
To achieve this, it is necessary to change the classification from industrial to residential use and this change can only be achieved by completely demolishing these buildings. In addition, the change of use causes an increase in the price of land and, consequently, an increase in the price of housing, giving free rein (in many cases) to real estate speculation.
With the aim of curbing this situation, new housing models are emerging to take advantage of these old structures that still have a lot of potential. The industrial warehouses have wide spaces, high ceilings, lots of natural light and perfect diaphanous spaces to create different environments within the home. This is an ideal alternative to merge the domestic and productive sphere.
The objective pursued by real estate recycling, as this trend is called, is to transform these spaces to adapt them to the new needs of the population.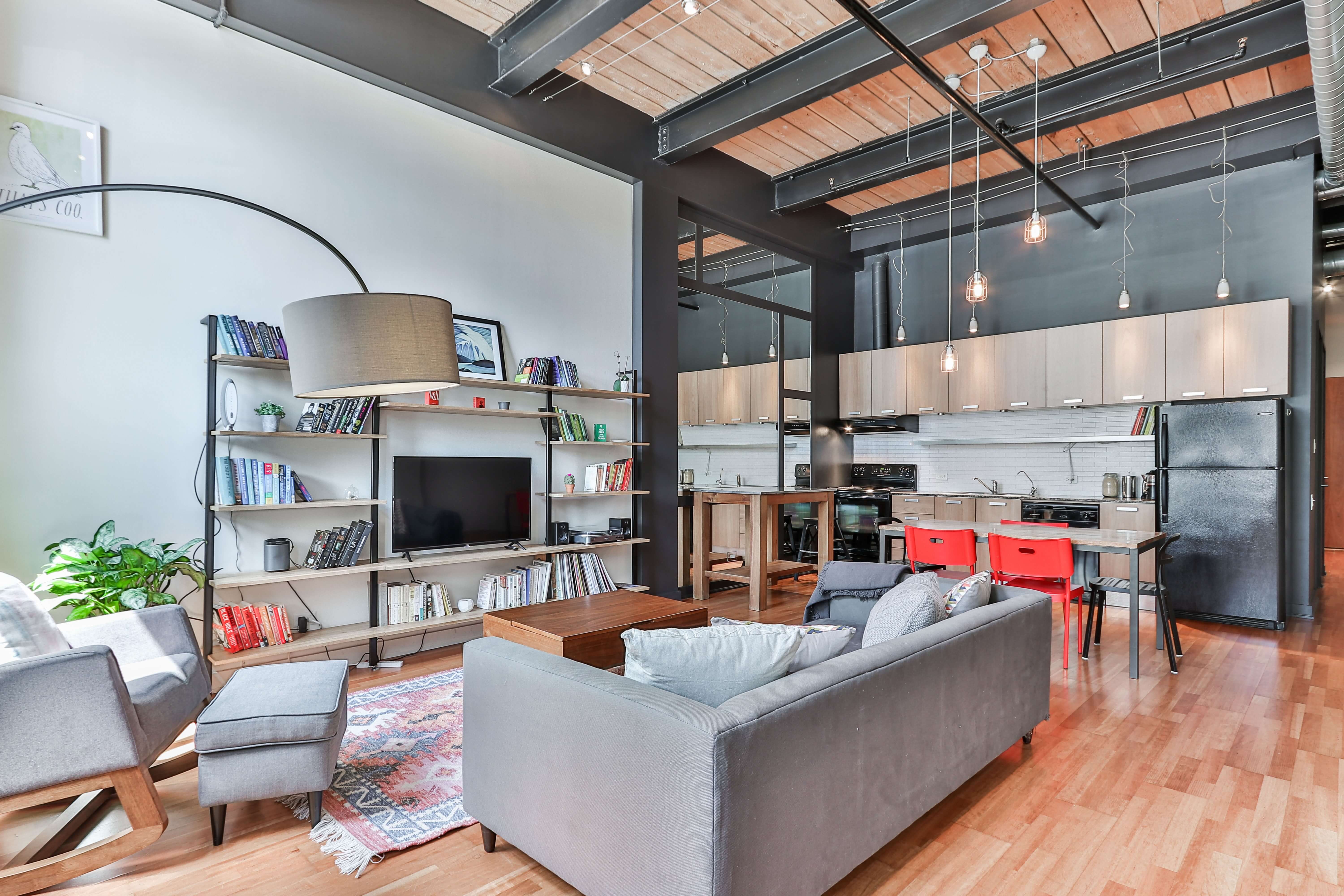 Conserve urban heritage adapting it to current needs
Maintaining and perfecting the architectural and urban legacy through the respect and beauty of the buildings of our cities has been one of the objectives that we have pursued since the beginning of our activity.
For this reason, the rehabilitation of buildings and, recently, the rehabilitation of industrial buildings is and will continue to be a very important part of the organization. We are aware of the need to transform assets that have become obsolete to promote the development of cities.
Rehabilitating an industrial warehouse to turn it into a home is already a reality. Why not do the same with old churches, farms, mills, stables, concert halls…?
Designing the future of cities is in our hands. And we must do so by adapting to all the challenges that the present reveals to us through innovation, technology, smart cities and sustainability.
"El pasado es un dintel que habla de ciudades nacidas como asentamientos humanos. El presente es una puerta a un nuevo concepto de ciudad que invita a repensar modelos de negocio, creatividad o diseño. El futuro es una ventana hacia el porvenir donde naturaleza, seguridad, conexión, transparencia y servicio son algunos de los elementos clave para la nueva ciudadanía"