This project to develop a logistics platform comes in an important moment for the development of Renta Corporación in the industrial sector.
Mirastar, KKR Real Estate's industrial and logistics platform in Europe, has trusted our company to manage its first project in Spain, a logistics platform of more than 10,000 m2.
KKR is aleading international investment firm providing alternative insurance, capital markets and asset management solutions.Its main objective is to generate attractive investment returns by following a patient investment approach.
The operation, valued at more than 13 million euros, is a "turnkey" project and is expected to end in the third quarter of 2023.
Sustainability, a fundamental aspect
Environmental sustainability and energy efficiency are two fundamental aspects in the projects we carry out.
In our sustainability report you can find all the information regarding all the aspects that define Renta Corporación as a responsible company. We consider the ESG "Enviromental, Social and Governance" a strategic part of our business fully committed to the Sustainable Development Goals.
This promotion aims to achieve the "Excellent" rating of the BREEAM sustainable building certificate. Thisinternational evaluation methodhas been developed by the BRE Global organization in the United Kingdom and establishes the standards of the best qualities in sustainable design.
Another objective is to achieve the"A" rating of the Energy Efficiency Certificate (CEE). This document reports on the energy consumption and CO2 emissions of the property.
The strategic location of the logistics platform
The asset is located in the town of Ripollet, in thefirst logistics and industrial ring of Barcelona.
A strategic axis within the metropolitan area perfectly connected to the main transport routes in the area, which is also located within a conurbation of more than 5 million inhabitants. This will allow great capillarity and efficiency for a last mile asset.
Diederik Schol,Director of EMEA Real Estate at KKR, said: "We are delighted to have been able to expand the platform in Spain while continuing to invest in quality logistics assets across Europe. This acquisition is a high quality last mile asset in a underserved market, and it fits perfectly with our strategy of working with the best local promoters."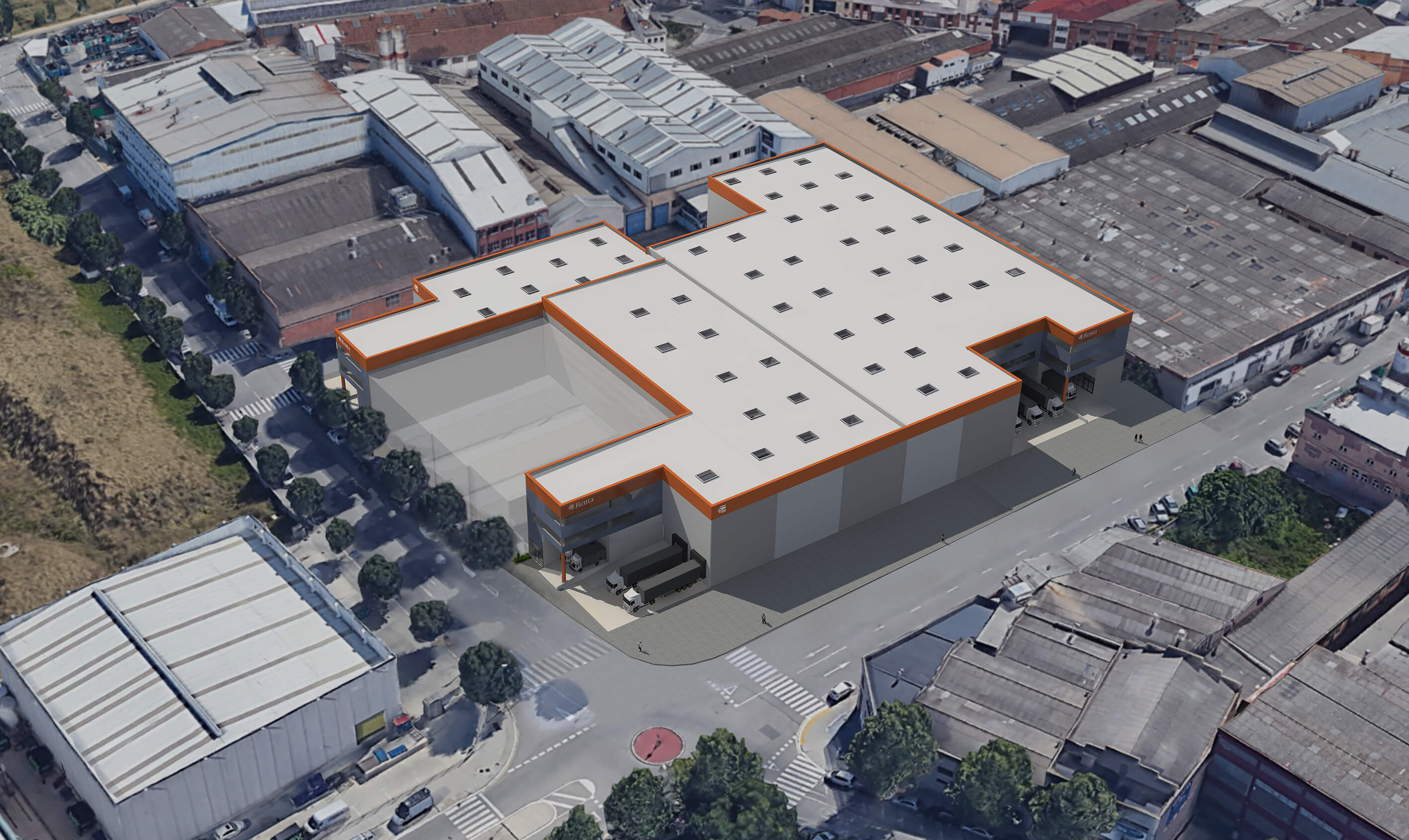 The great growth of the logistics sector and the need for logistics platforms
The positive trend in the logistics real estate market encourages organizations such as Renta Corporación to invest in logistics projects. The need to obtain more storage space has caused an increase in the demand for logistics land and industrial buildings.
With this operation we direct our activity towards the objective of investing 200 million euros in the coming years in logistics platforms.
It joins the construction project of two logistics warehouses on a 16.500 square meter plot that we acquired for 14 million euros.
This operation will conclude with the construction of a 10.000 square meter data center and three 8.500 square meter industrial buildings above ground in an old chemical plant on Carretera del Mig in Hospitalet del Llobregat.